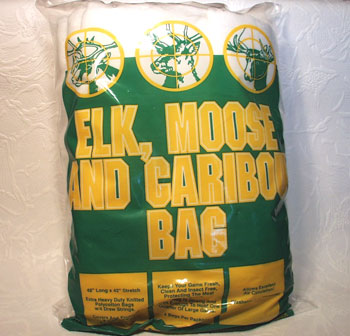 Close-up photo of material below.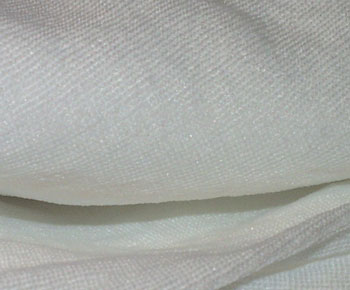 The Turkey Pro Sez: "You should always protect a big game carcass from dirt and insects, particularly flies. Often you'll have to provide this protection for several days before you get your trophy to a locker. These top quality bags will provide the insurance you need at an affordable price and they are light-weight to carry. Try them on your next big game trip."

Elk, Moose, and
Caribou Game Bags
by Dickson Industries

High Quality Game Bags
Four (4) Rugged, Heavy-Duty stretch-knit polycotton bags.

Each bag is big enough for the largest bull quarter.

Provides excellent air circulation and protects each quarter of carcass from flies and dirt during transportation and aging.

Washable and re-useable.
Dimensions: 42" X 48".

Also great for deer.
Price: $12.99
ORDER