Face & Hands Concealment
Copyright © 1998 - 2002 Roger W. Raisch * Nadine Adele, all rights reserved

A bare face or hand stands out like a beacon in dim early morning light and is an immediate tip-off to a sharp-eyed turkey. Wear camouflage or dark-colored gloves. Concealment of your face is accomplished in one of two ways. Face paints or a Headnet. Face paints are effective, but they require cleanup and perspiration or rain may cause them to smear or run off. Headnets, on the other hand, are easy to use, very effective and require no cleanup. I exclusively use a head net for turkey hunting.
There are different styles of headnets. Those that completely enclose the hunter's head, without eyeholes, are difficult to use. They are great for keeping insects away, but make vision difficult and are nearly impossible to see through with the sun shining in your face. Others completely cover your head and have eyeholes. I don't like that style because there is too much material to deal with and I always like to wear a cap to keep the sun from shining in my eyes. My favorite Headnet incorporates an oval-shaped flexible wire and covers 3/4 of the bottom portion of your head and neck, from just above your eyebrows to the bottom of your neck. The oval wire can be fitted comfortably to the shape of your nose and eyes, giving you total frontal and peripheral vision.
Persons who wear glasses often have difficulty finding a suitable remedy to the light reflection from their glasses that can give their position away on a sunny day. If you can't wear contacts, the Headnet described above will work fine to conceal your glasses, leaving a narrow portion of the glasses you need to see, through exposed to sunlight. Wear the Headnet over the top of your glasses.
Keep your hands and face concealed if you want to be Consistently Successful.
t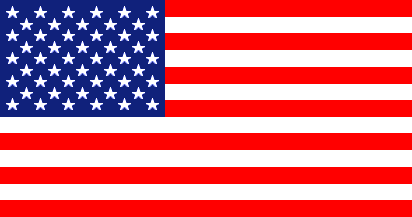 God Bless America
JUNE 2019

877.267.3877
We answer our phone!

THS.com
Turkey Hunting Secrets
P.O.Box 57405
Des Moines, IA 50317
877.267.3877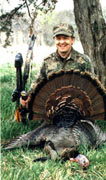 Ask Roger...
The Turkey Pro
Missouri Prime Hunts.US

Hunt Trophy
Bucks & Turkeys



& Check
JUNE 2019
877.267.3877
We answer our phone!
SAVE $6
2 Camo Bowgrunter Plus
Deer Calls
$ 33.99 ORDER
******

Limited Quantity


18" x 18" x 18"
Delta Deadstop Quad
Sale $49.00
ORDER
******

NEW !
Gobbler Hauler
by Russell Koxlien



$19.99 ORDER
******

NEW !



Blind Secure - Pop-Up Blind Security Kit
by Roger Raisch Hunting Products
******

NEW !



Stitch 'N Fix - Pop-Up Blind Repair Kit
by Roger Raisch Hunting Products
******

SALE !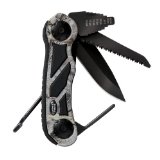 The Ultimate Turkey Tool
by Real Avid
$25.99 ORDER
******

New & Improved
The Tracker™- Professional Tracking System



1 Tracker &
1 Spool $ 19.99
******

Longbeard Pro-Seat Advantage



SALE $99.99
******
Dickson Game Bags
Extra Heavy-Duty Deer Game Bag



$15.99
more- Game Bags
******

Save 40%
on 200 SneakyLeaves



Super Sale
$25.99 ORDER
******

SALE
DELTA Riverbottom, MAXIM, Bedded Buck VITAL



******

World Champion
Comp-N-Choke
Custom Chokes
as low as $ 47.99
Turkey Hunting
& Card Shooting



Sporting Clays, Trap, Waterfowl, Bird, Deer etc.
******



Comp-n-Choke Brass Snap Cap
NEW!

Custom Padded Box Call Holster


$14.99

more -Friction Calls & Cases

Wild Turkey Hunting & Management Book

- by Dr. Lovett E. Williams, Jr.
includes CD ...
Real Turkeys VI

$27.99

******
Real Turkeys Audio CD / Cassettes

by Dr. Lovett E. Williams, Jr.

$9.49