Equipment List For Gun Hunters
Copyright © 1998 - 2005 Roger W. Raisch * Nadine Adele, all rights reserved
For a safe, fun, and enjoyable hunting trip
you'll long remember, don't forget...

Hunting licenses & regulations
Gun and shells
Blind
Pruning shears
Rubber boots
Gore-Tex-lined boots
Knife
Camo clothing (several patterns)
Turkey decoys
Friction call case
Abrasive pads/sandpaper
Turkey Hunting Secrets Audio
Turkey Hunting Secrets Book
Flashlight
Pin on compass
Flask
Caps
Topo maps
Toilet paper
Spotting scope
Camera, film, batteries
Alarm clock
Large cooler
Gear bags
Long underwear(several weights)
Wool shirts
Wool & poly socks
Extra batteries
Cord or rope
Gloves (several pairs)
Toiletries
Camcorder
Fishing equipment
Water and other beverages
Food & snacks
Personal hunting journal
Mini recorder
Camping equipment
Turkey hunting vest
Rubber gloves
Hand lotion
Emergency space blanket
Suspender & belt
Weight scale & ruler
Two-way radios
Camo T shirts
Wool pants & Down vest
Turkey calls - Mouth, Friction, Locator, Gobble & Air-Operated
Seat cushion & seat
100% DEET insect repellant
Rain gear
Boot dressing
Camo headnets
Lip balm
Mouth Call Saver
Orange surveyor's tape
Locator calls
Zip-lock bags
Camo for gun
Watch
Hand-held compass
Rags & paper towels
Plastic bags
Duct tape
Binoculars
Pack
Tripod & monopod
Cell phone
First aid kit
Phone # of The Turkey Pro
t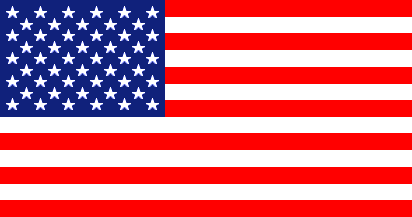 God Bless America
JULY 2019

877.267.3877
We answer our phone!

THS.com
Turkey Hunting Secrets
P.O.Box 57405
Des Moines, IA 50317
877.267.3877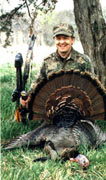 Ask Roger...
The Turkey Pro
Missouri Prime Hunts.US

Hunt Trophy
Bucks & Turkeys



& Check
JULY 2019
877.267.3877
We answer our phone!
SAVE $6
2 Camo Bowgrunter Plus
Deer Calls
$ 33.99 ORDER
******

Limited Quantity


18" x 18" x 18"
Delta Deadstop Quad
Sale $49.00
ORDER
******

NEW !
Gobbler Hauler
by Russell Koxlien



$19.99 ORDER
******

NEW !



Blind Secure - Pop-Up Blind Security Kit
by Roger Raisch Hunting Products
******

NEW !



Stitch 'N Fix - Pop-Up Blind Repair Kit
by Roger Raisch Hunting Products
******

SALE !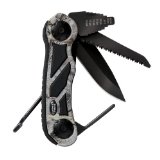 The Ultimate Turkey Tool
by Real Avid
$25.99 ORDER
******

New & Improved
The Tracker™- Professional Tracking System



1 Tracker &
1 Spool $ 19.99
******

Longbeard Pro-Seat Advantage



SALE $99.99
******
Dickson Game Bags
Extra Heavy-Duty Deer Game Bag



$15.99
more- Game Bags
******

Save 40%
on 200 SneakyLeaves



Super Sale
$25.99 ORDER
******

SALE
DELTA Riverbottom, MAXIM, Bedded Buck VITAL



******

World Champion
Comp-N-Choke
Custom Chokes
as low as $ 47.99
Turkey Hunting
& Card Shooting



Sporting Clays, Trap, Waterfowl, Bird, Deer etc.
******



Comp-n-Choke Brass Snap Cap
NEW!

Custom Padded Box Call Holster


$14.99

more -Friction Calls & Cases

Wild Turkey Hunting & Management Book

- by Dr. Lovett E. Williams, Jr.
includes CD ...
Real Turkeys VI

$27.99

******
Real Turkeys Audio CD / Cassettes

by Dr. Lovett E. Williams, Jr.

$9.49