Options For Mounting Your Trophy
Copyright © 1998 - 2002 Roger W. Raisch * Nadine Adele, all rights reserved

Several options are available for mounting your trophy. A full mount of your gobbler in flight or strutting will cost several hundred dollars. Take it to a reputable taxidermist who specializes in turkeys. Make sure you ask to see examples of his work. Turkeys are difficult to mount. Another choice is to display the beard and tail fan in a Turkey Fan & Beard Holder. This is a tasteful and acceptable way to mount your bird that your spouse will probably approve of. If you simply want to collect trophy beards, that is also a suitable way to display your trophies. Rather than have your beard collection stuffed in some drawer, why not display them with a Turkey Beard Holder.
No matter what you decide, treat your trophy with respect, especially if you plan to mount the tail or the entire bird. First of all, don't allow the bird to flop around violently after it has been shot. Get to it quickly, hold it down and stop its wings from flapping wildly (watch out for the spurs). Flapping will cause many feathers to dislodge, causing problems for your taxidermist or you later.
Wash off the blood from the feathers and head with cold water. Stuff a piece of paper towel inside the mouth of the bird to soak up any blood that may be draining. And, on a bow-killed turkey, plug up the hole(s) made by your arrow with paper towels. Smooth down the bird's feathers and keep the carcass clean and dry.
Treat your trophy with respect and you'll enjoy it for many more years.


t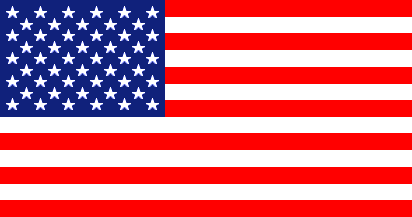 God Bless America
JULY 2019

877.267.3877
We answer our phone!

THS.com
Turkey Hunting Secrets
P.O.Box 57405
Des Moines, IA 50317
877.267.3877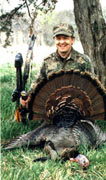 Ask Roger...
The Turkey Pro
Missouri Prime Hunts.US

Hunt Trophy
Bucks & Turkeys



& Check
JULY 2019
877.267.3877
We answer our phone!
SAVE $6
2 Camo Bowgrunter Plus
Deer Calls
$ 33.99 ORDER
******

Limited Quantity


18" x 18" x 18"
Delta Deadstop Quad
Sale $49.00
ORDER
******

NEW !
Gobbler Hauler
by Russell Koxlien



$19.99 ORDER
******

NEW !



Blind Secure - Pop-Up Blind Security Kit
by Roger Raisch Hunting Products
******

NEW !



Stitch 'N Fix - Pop-Up Blind Repair Kit
by Roger Raisch Hunting Products
******

SALE !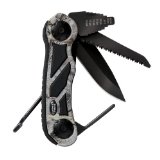 The Ultimate Turkey Tool
by Real Avid
$25.99 ORDER
******

New & Improved
The Tracker™- Professional Tracking System



1 Tracker &
1 Spool $ 19.99
******

Longbeard Pro-Seat Advantage



SALE $99.99
******
Dickson Game Bags
Extra Heavy-Duty Deer Game Bag



$15.99
more- Game Bags
******

Save 40%
on 200 SneakyLeaves



Super Sale
$25.99 ORDER
******

SALE
DELTA Riverbottom, MAXIM, Bedded Buck VITAL



******

World Champion
Comp-N-Choke
Custom Chokes
as low as $ 47.99
Turkey Hunting
& Card Shooting



Sporting Clays, Trap, Waterfowl, Bird, Deer etc.
******



Comp-n-Choke Brass Snap Cap
NEW!

Custom Padded Box Call Holster


$14.99

more -Friction Calls & Cases

Wild Turkey Hunting & Management Book

- by Dr. Lovett E. Williams, Jr.
includes CD ...
Real Turkeys VI

$27.99

******
Real Turkeys Audio CD / Cassettes

by Dr. Lovett E. Williams, Jr.

$9.49