My first bit of advice is to continue hunting in all weather conditions except during life-threatening thunder storms.
Turkeys will continue to follow daily patterns on windy or rainy days.
On a windy day, take a position on the lee side of a ridge where you can hear well and where your calling can be heard.
Protected areas like this are where turkeys may go especially if good Strut Zones are present. Since you may have only a few days to hunt in the spring, you should take advantage of every available day.
Keep in mind that a bad day hunting is always better than the best day working!
If it's raining, go to a roost area early--about an hour before sunrise.
You'll be able to move quietly and get closer to roosted birds than on a quiet, dry day. It's often easy to get within 60 yards of a gobbler in these conditions.
When it thunders, listen for a responding gobble from a roosted tom. They will often gobble well to thunder claps. This allows you to move into position without attracting attention.
During heavy rain, turkeys usually stay on roost longer, but will eventually fly down and go about their daily activities.
Open fields and very open woods are often places turkeys go when it's raining or snowing. They appear to dislike the wet, dripping underbrush of the woods when it's raining.
If you encounter a gobbler that won't leave the roost during bad weather, just stay with him until he does fly down---it may be an hour or more of waiting.
During your wait, try a few quiet calls like tree yelps, clucks, or soft plain yelps to let him know you are still there. You're trying to sound like another roosted turkey. Occasionally, you might try a fly-down cackle to let him know that "the hen" has flown down.
Be patient.
On windy days, which is a turkey hunter's worst weather condition, find a sheltered valley, or the lee side of a ridge to set up.
Find a good strut zone in one of these areas where you can hear and where turkeys will be able to hear your calling. Set up and call about every 10-15 minutes.
Be prepared for a bird to approach silently, without saying a word. In conditions like this, construct a natural blind around your location or use a portable blind to conceal yourself.
Despite the weather, turkeys go about their business on a daily basis.
Severe wind, rain, or snow will restrict their movements, and prevent much of their calling from being heard by a hunter. Toms gobble much less frequently in these conditions than on a quiet, sunny, quiet day.
Find a good strut zone that is protected from the weather, and stick with it for the best chance of success on a gobbler during the spring season.
t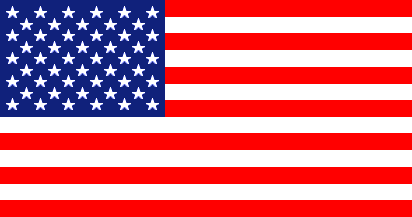 God Bless America
JULY 2019

877.267.3877
We answer our phone!

THS.com
Turkey Hunting Secrets
P.O.Box 57405
Des Moines, IA 50317
877.267.3877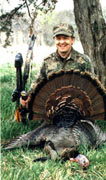 Ask Roger...
The Turkey Pro
Missouri Prime Hunts.US

Hunt Trophy
Bucks & Turkeys



& Check
JULY 2019
877.267.3877
We answer our phone!
SAVE $6
2 Camo Bowgrunter Plus
Deer Calls
$ 33.99 ORDER
******

Limited Quantity


18" x 18" x 18"
Delta Deadstop Quad
Sale $49.00
ORDER
******

NEW !
Gobbler Hauler
by Russell Koxlien



$19.99 ORDER
******

NEW !



Blind Secure - Pop-Up Blind Security Kit
by Roger Raisch Hunting Products
******

NEW !



Stitch 'N Fix - Pop-Up Blind Repair Kit
by Roger Raisch Hunting Products
******

SALE !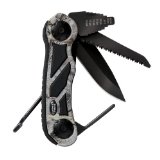 The Ultimate Turkey Tool
by Real Avid
$25.99 ORDER
******

New & Improved
The Tracker™- Professional Tracking System



1 Tracker &
1 Spool $ 19.99
******

Longbeard Pro-Seat Advantage



SALE $99.99
******
Dickson Game Bags
Extra Heavy-Duty Deer Game Bag



$15.99
more- Game Bags
******

Save 40%
on 200 SneakyLeaves



Super Sale
$25.99 ORDER
******

SALE
DELTA Riverbottom, MAXIM, Bedded Buck VITAL



******

World Champion
Comp-N-Choke
Custom Chokes
as low as $ 47.99
Turkey Hunting
& Card Shooting



Sporting Clays, Trap, Waterfowl, Bird, Deer etc.
******



Comp-n-Choke Brass Snap Cap
NEW!

Custom Padded Box Call Holster


$14.99

more -Friction Calls & Cases

Wild Turkey Hunting & Management Book

- by Dr. Lovett E. Williams, Jr.
includes CD ...
Real Turkeys VI

$27.99

******
Real Turkeys Audio CD / Cassettes

by Dr. Lovett E. Williams, Jr.

$9.49