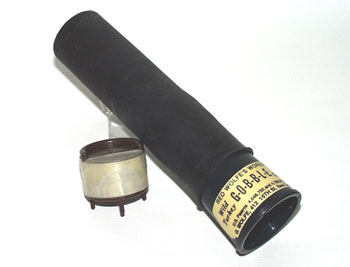 Listen to 5 seconds of gobbling

Read about how to make turkeys gobble
The Turkey Pro Sez: "Red Wolfe is deceased but his son has reintroduced his father's original world famous gobble call. This is the loudest and easiest to use one-handed gobble call available. This is "The Original". I have a small inventory of his World Famous G-O-B-B-L-E Calls.
Every turkey hunter should try a gobble tube in addition to an Owl Hooter and Crow Call , to have more tools necessary to make a turkey shock gobble at any time of the day. Red Wolfe's World Champion Gobble Call is extra loud and produces a perfect gobble that often stimulates other gobblers to sound off, especially early in the morning and at roost time. This will also call in gobblers and hens. But, use it with caution because it sounds so realistic, it may bring hunters your way too!

Red Wolfe's World Champion G-O-B-B-L-E Call
by G.H. Wolfe

Famous Extra-Loud Gobble Call
This Is The ORIGINAL
Red Wolfe's Original Loud, Latex-Reed-Type Gobble Tube

This is "The Original" don't settle for "look-a-likes"

Call imitates the gobbles of a tom to make other toms jealous and gobble in response so you know where they are.

Excellent gobbler locator call anytime of the day, especially to roost gobblers in the evening. Will also call gobblers to your location
Dimensions: 6.5" long, 2.5" diameter

Safety Warning: Other hunters may be drawn to your location when using this call---Be Careful


Discontinued
by Manufacturer
For Informational
Purpose ONLY