t

Why Comp-N-Choke chokes?
The Choke Pro Sez ...

Why Comp-N-Choke ?
"There are 3 good reasons to choose Comp-N-Choke when shooting Sporting Clays for leisure, league or competition ...

1. CNC slot-ported chokes significantly
~ reduces felt recoil and muzzle jump
~ increases pattern performance

2. CNC chokes
~ improve shot pattern consistency

3. CNC chokes
~ are the Champions' choice

... and this is why I depend on Comp-N-Choke for superior performance".

Who is Comp-N-Choke ?
Comp-N-Choke has been making the world's highest quality chokes for years for sporting clay, trap, skeet, turkey hunting, deer hunting & waterfowl.

These chokes are the Choice of Sporting Clay Champions and Future Champions. After shooting these chokes, and many others, I'm convinced the Comp-N-Choke are the best on the market.

Let's talk technical choke design ....
Benefits of the unique slot-porting design ...

1. Recoil is reduced because the slots allow gases to vent which also allows for a quick recovery
for that second shot.

2. Flyers are eliminated ...

3. Patterns are more dense because the slots slow the wad, allowing the shot column to exit the
choke without the wad driving into it allowing you to increase the effective range of your choke
or go to a more open constriction.

Bottom line ... the Comp-N-Choke choke design gives you a tighter pattern and improves your performance.

Getting ready to pattern your gun ....
1. Use a good rest.
2. Use a large sheet of paper ( at least 36" square ) to show exact pattern concentration.
3. Shoot at least 2 targets, each with different type loads and brand of shells.
4. Know your gun's capabilities before going afield.

Remember, a wooly chamber insert will help to keep your barrel clean and rust free.

Click to enlarge



Comp-n-Choke Brass Snap Cap $9.49 ORDER





Copyright © 1998 - 2011 Roger W. Raisch * Nadine Adele, all rights reserved
t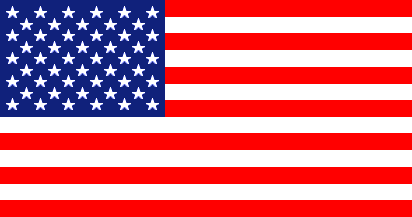 God Bless America
AUGUST 2019

877.267.3877
We answer our phone!

THS.com
Turkey Hunting Secrets
P.O.Box 57405
Des Moines, IA 50317
877.267.3877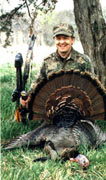 Ask Roger...
The Turkey Pro
Missouri Prime Hunts.US

Hunt Trophy
Bucks & Turkeys



& Check
AUGUST
2019
877.267.3877
We answer our phone!
SAVE $6
2 Camo
Bowgrunter Plus
Deer Calls
$ 39.99 ORDER
********
Limited Quantity
FREE SHIP



18" x 18" x 18"
Delta Deadstop Quad
Sale $49.00
ORDER
********
NEW !
Gobbler Hauler
by Russell Koxlien



$19.99 ORDER
********
NEW !



Blind Secure - Pop-Up Blind Security Kit
by Roger Raisch Hunting Products
********
NEW !



Stitch 'N Fix - Pop-Up Blind Repair Kit
by Roger Raisch Hunting Products
********
SALE !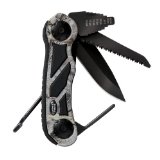 The Ultimate Turkey Tool
by Real Avid
$25.99 ORDER
********
New & Improved
The Tracker™- Professional Tracking System



1 Tracker with
1 Spool $ 19.99
********
FREE SHIP
Longbeard Pro-Seat Advantage



SALE $99.99

********
Dickson Game Bags
Extra Heavy-Duty Deer Game Bag



$15.99
more- Game Bags

********
SALE
DELTA Riverbottom, MAXIM, Bedded Buck VITAL



********
World Champion
Comp-N-Choke
Custom Chokes
as low as $ 47.99
Turkey Hunting
& Card Shooting



Sporting Clays, Trap, Waterfowl, Bird, Deer etc.
********



Comp-n-Choke Brass Snap Cap