How To Make Turkeys Gobble
Copyright © 1998 - 20021 Roger W. Raisch * Nadine Adele, all rights reserved
NEWS FLASH....it won't always work. Further....if he does gobble, don't make him do it too often. You just want him to gobble enough so you know where he is so you can set up and begin your seductive hen calls. Granted, it's fun to hear him gobble and gobble, but when you make him gobble over and over, he's likely to attract other hunters to your area...and even worse, he'll attract a real hen to his location. In both cases, you lose.
Despite your best efforts, and a pocket full of different callers (crow, owl, coyote, peacock, pileated woodpecker, hawk, etc., etc.,) sometimes you just can't make a turkey gobble. For example, windy, stormy and moderate-to-heavy rainy days are poor days to make turkeys gobble. They just aren't in the mood. On some perfectly sunny, calm and beautiful days you'll not get a response too. To give you some perspective, I've heard that even in heaven, turkeys don't gobble every day! Get the point?
Regardless of the situation, you should try to get a tom to sound off so you can move into position on him. I have standard routines that I try during various times of the day to make a tom "shock gobble".

Before Sunrise

Assuming I have not roosted a turkey the night before and don't know where one is, I start my early morning march into the woods so that I arrive at my first listening post about one hour before sunrise. That is 30 minutes before legal shooting time. I sneak into position on a high ridge where I can hear well, unless the conditions are windy. In windy conditions, I find an out-of-the-wind location that is within 200 yards of where I expect turkeys to be roosted. I start my calling with one loud barred owl hooting from a Commercial Owl Hooter (who-cooks-for-you, who-cooks-for-you-all cadence). If nothing answers I wait about a minute and do it again. Sometimes the first sound gets a gobbler's attention and the second makes him respond. If you hear a tom gobble a long way off, don't rush towards him yet. Try a few more hoots to make sure you can't get a bird to answer that is much closer.
Let's assume there is no answer to the owl hooting after about 15 minutes. Now it's about 15 minutes before shooting time and it's getting light. Now's the time to try a Coyote Howl. My experiences convince me that toms will often respond to the howling of a coyote above all else at this time. Try a couple of howls. If that doesn't work, go home. Seriously, now's the time to break out the Crow Call and start making a few short bursts of three to six notes and listen for a response. Wait a few minutes and try the call of a peacock, followed by a pileated woodpecker. Last, try shouting the words "GOBBLE" as loud as you can. NO.....Don't do that, but I've made turkeys gobble to my yelling, but I don't recommend it...it sort of kills the drama. If none of this makes a turkey gobble, move to another location and try again. Note: I do not recommend that you try a gobble tube at this time of the day because you may end up being the only "gobbler" making noise in the woods which may attract other hunters, plus if you can't make a tom gobble to all the noise you've just made, chances are a gobble won't do the trick either.
Sunrise To Noon
During the morning, after the intense gobbling at sunrise has ceased, position yourself on a high ridge or other good listening spot and try hooting like an owl loudly one time only. If no answer, wait about a minute and try it again. If that fails, blow a short series of loud raspy crow "caws" consisting of about 3-5 notes. Listen for an answer and repeat the call a time or two every two minutes or so. If you still get no answer, then make a shrill, loud call of a peacock a couple of times over a period of a couple of minutes, followed by a few spaced out calls of a pileated woodpecker. If none of this gets an answer, then let everything quiet down for about 5 minutes and then let out a short, loud cackle with your turkey call. Try it again but this time throw in a string of cutts. When you start this hen calling, be prepared to hear a gobble close, so be ready to sit down quickly next to a suitable tree. If none of this works, try it again in another strategically located observation spot, but move to that spot under cover and out of sight of where you think turkeys might be. If you fail to get a turkey to gobble, move into a good Strut Zone and do patient turkey calling for at least an hour before moving on to another spot.
At Roost Time
Try a very systematic approach to making a tom gobble on roost in the evening. First you need to understand that turkeys go to roost within a few minutes of sundown, by your watch. On overcast, cloudy, or rainy days they will go to roost up to 30 minutes before sundown. Be in the expected roost area in full camo at least one hour before roost time. About 10 minutes after roost time, make a snappy, short hen Cackle which imitates a hen flying up. Combining this with authentic-sounding wing flapping noises helps to complete the deception. If that fails to get a response, wait about five minutes and start owl hooting about every minute. Vary the volume, but occasionally really let one go at high volume. Often a gobbler will respond to that extra loud sound. Wait another couple of minutes and make one loud Gobble with your Gobble Tube. This is the time when the tube usually works if it's going to. Wait another couple of minutes and make a coyote howl or two if a bird doesn't answer. If none of this works, quickly move to another good listening post at least 1/4 mile away from where you were and repeat the process. If you strike out at the second spot, you'll go home thinking you don't know a darned thing about roosting turkeys.
The truth is no matter how good your locator calling is, there are many times when no sound will make a turkey gobble. My success in making a turkey gobble when I want him to is no better than 50%.
t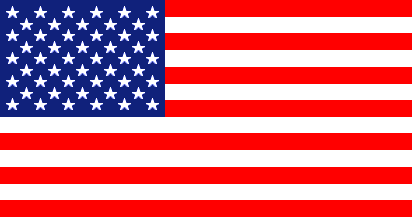 God Bless America
DECEMBER
2022
877.267.3877
24 / 7
We answer our phone!

KICK's Chokes FREE SHIP

THS.com
Turkey Hunting Secrets
P.O.Box 57405
Des Moines, IA 50317
877.267.3877
Shipping Info

View & Check-Out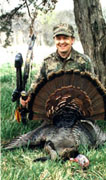 Ask Roger...
The Turkey Pro

Missouri Prime Hunts.US

Hunt Trophy
Bucks & Turkeys



& Check
DECEMBER
2022
877.267.3877
24 / 7
We answer our phone!
DECEMBER
2022

877.267.3877
24 / 7
We answer our phone!
SAVE $6
2 Camo
Bowgrunter Plus
Deer Calls
$ 39.99 ORDER
********
NEW !
Gobbler Hauler
by Russell Koxlien



$25.99 ORDER
********
NEW !



Blind Secure - Pop-Up Blind Security Kit
by Roger Raisch Hunting Products
********
NEW !



Stitch 'N Fix - Pop-Up Blind Repair Kit
by Roger Raisch Hunting Products
********
SALE !
1 LEFT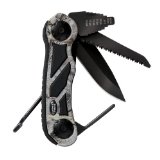 The Ultimate
Turkey Tool
by Real Avid
$25.99 ORDER
********
New & Improved
The Tracker™- Professional Tracking System



1 Tracker with
1 Spool $ 19.99
********
Dickson Game Bags
Extra Heavy-Duty Deer Game Bag



$15.99
more- Game Bags

********
SALE
DELTA Riverbottom, MAXIM, Bedded Buck VITAL



******** World Champion
Comp-N-Choke
Custom Chokes
as low as $ 47.99
Turkey Hunting
& Card Shooting



Sporting Clays, Trap, Waterfowl, Bird, Deer etc.
********



Comp-n-Choke Brass Snap Cap
DECEMBER
2022
877.267.3877
24 / 7
We answer our phone!
DECEMBER
2022

877.267.3877
24 / 7
We answer our phone!